Figures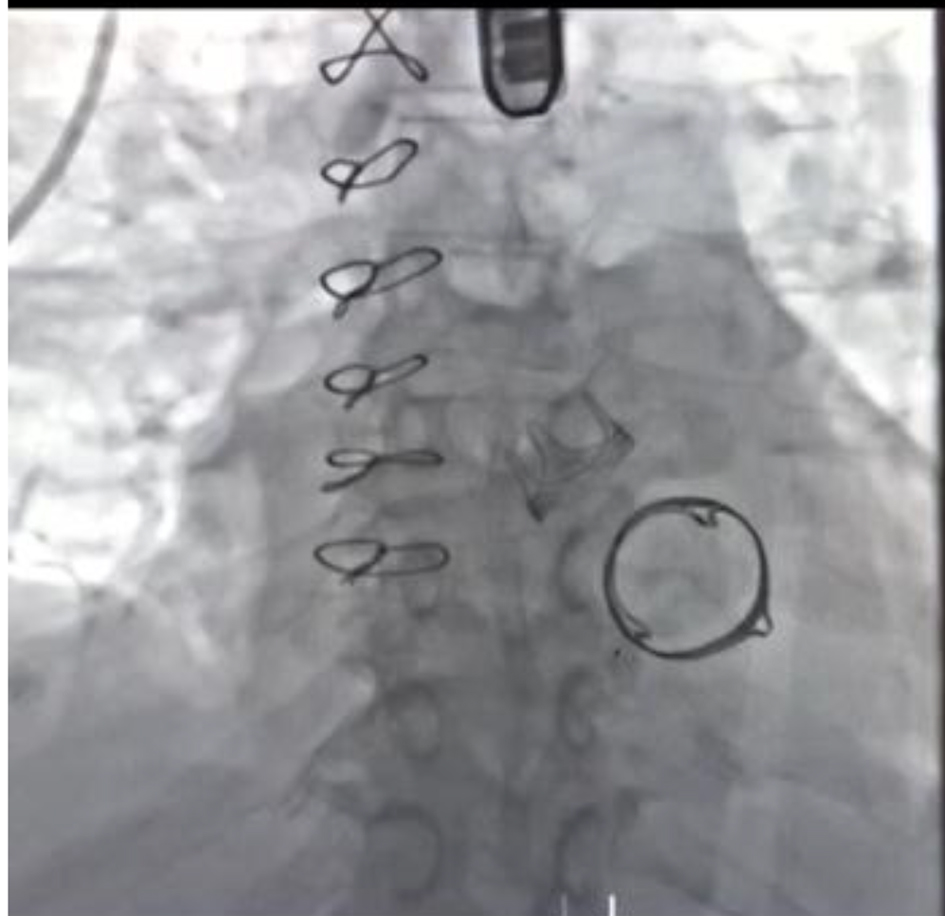 Figure 1. Cardiac fluroscopy before procedures showing previous bioprosthetic mitral and aortic valves.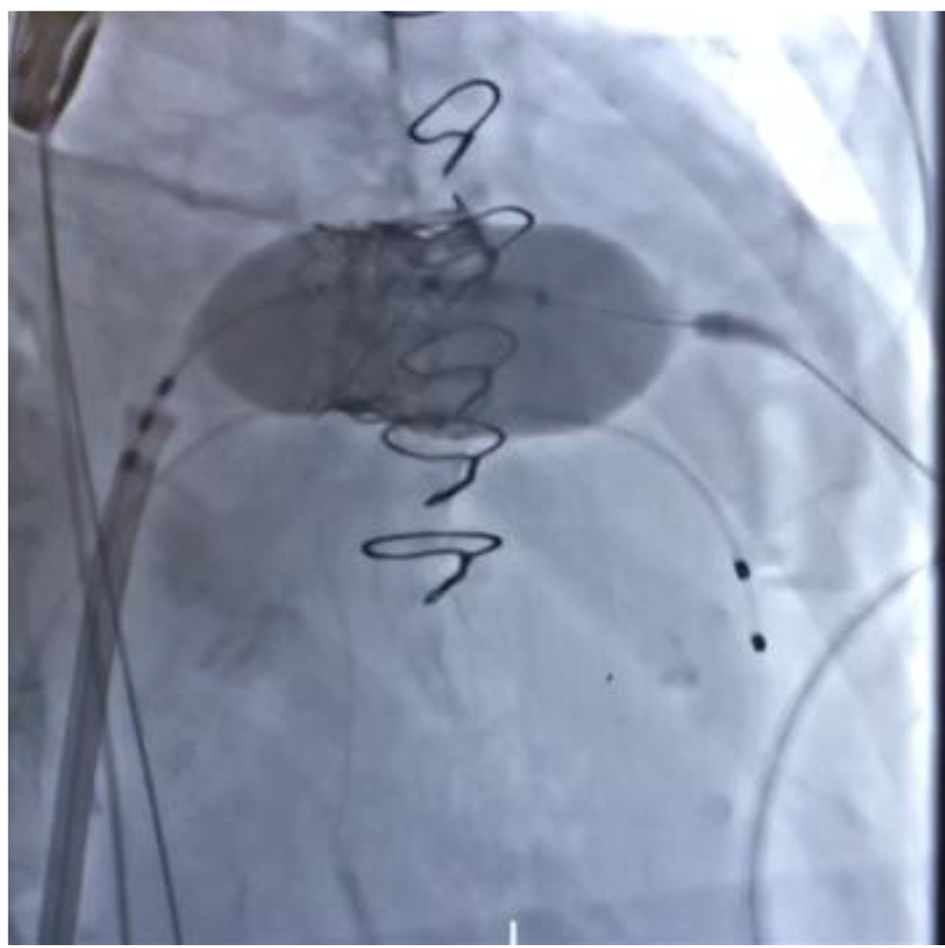 Figure 2. Balloon inflation and transcatheter bioprosthetic mitral valve deployment.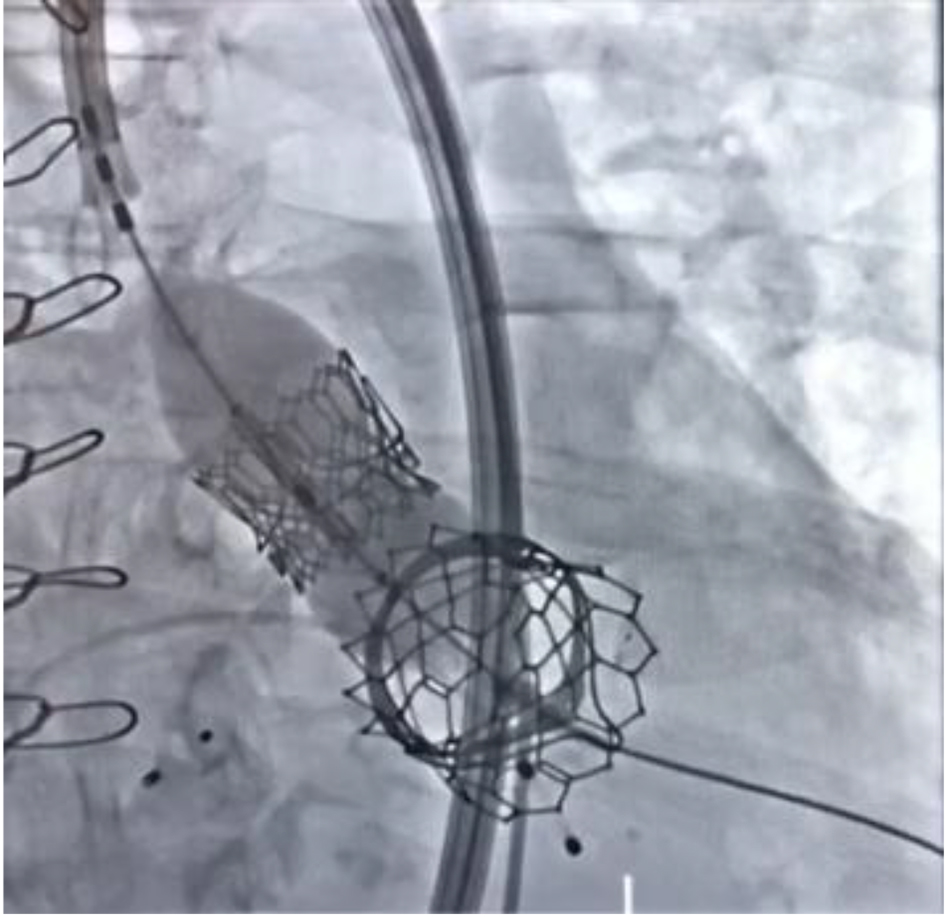 Figure 3. Balloon inflation and transcatheter aortic valve deployment with bioprosthetic mitral valve in place.
Figure 4. Post-operative image with TAVR and TMVR valves in place. TAVR: transcatheter aortic valve replacement; TMVR: transcatheter mitral valve replacement.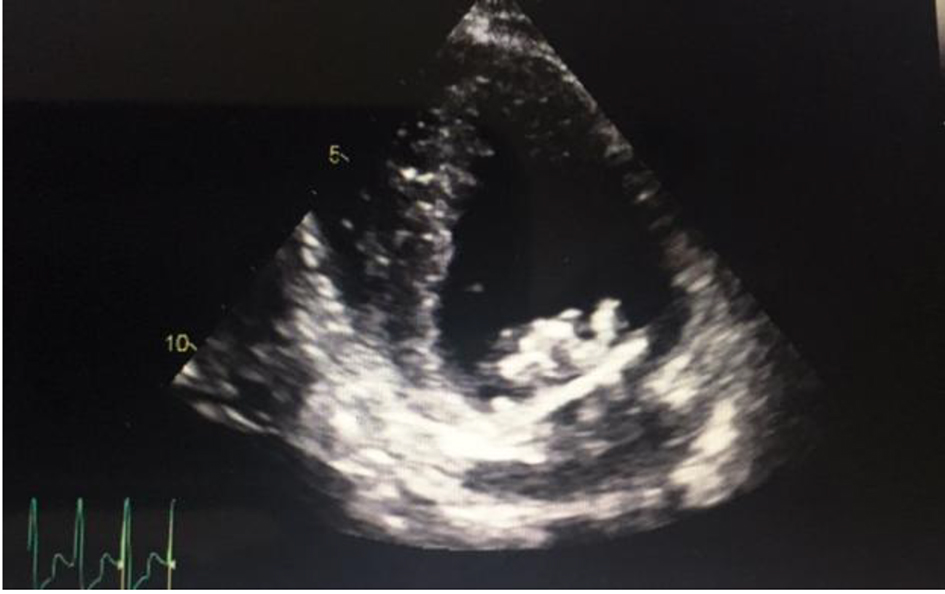 Figure 5. Follow-up transesophageal echocardiogram with left atrial thrombus.